Can employers actually delete reviews?
Kununu is an employer rating platform. Current and former employees as well as applicants can rate an employer here. The reviews are given anonymously, which involves considerable risks for the employer. Because the evaluator appears anonymously, he can easily be tempted to present a situation he has experienced in a more blatant manner than he really was, or to rate the former employer worse, just to "pay him back" a little. In addition, there are cases in which evaluations are given without the evaluator ever being in contact with the employer as a (potential) employee. Such fake reviews can be traced back, among other things, to the fact that a customer wants to take revenge on the company for what it feels like to be wrongly treated.
What are the consequences of a negative entry on kununu?
Particularly insulting, blatant negative comments on kununu are not just annoying for the employer. They can also lead to economic damage.
On the one hand, potential applicants will refrain from applying if, for example, they read that the working atmosphere is said to be bad. This has particularly negative effects in industries where people are desperately looking for employees.
On the other hand, customers will also refrain from commissioning if they read, for example, that employees are poorly managed and that there are deficits in management or project management.
Negative reviews at Kununu therefore have a direct impact on the employer's business. He should therefore act as early as possible against unjustified negative reviews and switch to having his employer profile monitored on relevant review platforms in order to be informed of new (negative) reviews at an early stage.
When can I have a kununu review deleted?
You can have a review at kununu deleted if it is untrue or a fake review. If the facts stated in the evaluation are not correct, deletion is possible.
kununu actually always defends itself by stating that its users have the right to freedom of expression and that there is a public interest in information. This is largely explained by the fact that kununu would make itself unbelievable among users if it simply deleted every criticized review immediately. In addition, as we know from the press, negative news is often more interesting than positive. Readers who get a negative rating directly from Google improve the visibility of kununu in the search engine. Good visibility makes selling advertising on your own website more attractive for kununu.
This makes it clear that kununu has no interest in deleting a negative rating. It is therefore important that you as the employer should approach kununu in the right way from the outset if the request for deletion is to be successful. It is not only about meeting the legally trained kununu employees on an equal footing, but also ensuring that no information is communicated that would make it difficult to later enforce the deletion of the rating on kununu.
That is why you should instruct Heldt Zülch & Partner with the deletion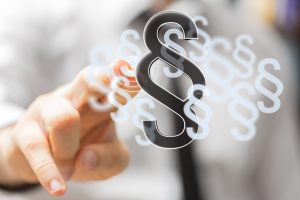 vege @ fotolia.com
We see it as extremely advantageous for you as an employer to have the deletion carried out by a lawyer. Because as part of the deletion procedure, the evaluator is requested by kununu to comment on the deletion request. To this end, kununu forwards our letter to the evaluator. The latter is often less willing to deal with lawyers, which tends to lead to the negative rating being deleted.
In addition, due to kununu's interest in receiving the rating as described above, it makes more sense to instruct a lawyer to delete the kununu rating. Because at kununu you are familiar with the request for deletion and its requirements. If something is communicated in the cover letter with the request for deletion that precludes the deletion of the negative rating, kununu will refuse to delete it.
Our law firm has experience in deleting reviews and has legal experience against the employer platform kununu. In the area of ​​deleting employer reviews in particular, you as a client benefit from the symbiosis of our law firm's experience in the areas of commercial legal protection (Dr. Heiner Heldt) and labor law (Jan Zülch), so that a highly qualified handling of your matter can be guaranteed.
Our initial consultation is free of charge. Contact us for a free initial assessment to find out whether it makes sense to take action against a specific assessment.
Interesting for employers: Complete withdrawal from kununu
In our opinion, kununu's business model is geared towards giving preference to paying customers. As a result, the rating platform is no longer a neutral information medium. Based on the current jameda decision of the Federal Court of Justice, in our opinion this means that the employer is also entitled to have his entire profile on kununu deleted. We would be happy to advise you on this - contact us for a free initial consultation!
Similar posts:
/ by Dr. Heiner Heldt
Keywords:
Rating, delete rating, kununu, delete kununu, lawyer rating, delete lawyer rating