What is a sound absorbing foam
Foam absorber adhesive systems
Should he Reduced reverberation in a room be without the ceiling or the


Having to work on walls with the drill is a good bonding solution ideal.
With the pinta adhesive systems create one without drilling perfect room acoustics.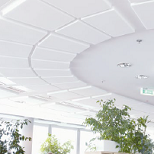 pinta PLANO POLAR - ÖKO-TEX Standard 100 class 1
environmentally friendly ceiling and wall element with excellent absorption values
By easy assembly it is also with system adhesives for retrofittingsuitable.
With thicknesses of 30 to 60 mm, it works well for Offices and schools.
> Product data pinta PLANO POLAR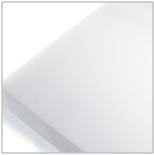 pinta PLANO
offers excellent absorption values - both in deep as well as high
Frequency range and is particularly suitable for modern office buildings.
In greater thicknesses up to 100 mm, it is also suitable for the Industry and Recording studios.
> Product data pinta PLANO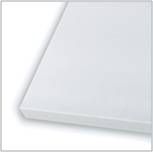 pinta PLANO A2
owns through the mineral impregnation a fire behavior A2 (non-flammable)
according to DIN 4102. This non-flammable material is highly sound-absorbing,
heat-insulating and age-resistant.
> Product data pinta PLANO A2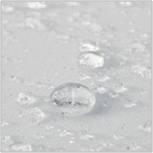 pinta PLANO H
Is with one water-repellent impregnation refined. This material is open-cell,
highly sound absorbing, water and oil repellent, insensitive to
most cooling and drilling emulsions and very resistant to aging.
> Product data pinta PLANO H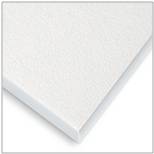 pinta ACOUSTIC PANEL
is a high quality acoustic system for covering ceiling and
Wall surfaces in offices where a lot of calm and high concentration is required.
Product advantages: low installation height, good absorption values ​​in the
frequencies relevant for speech, shockproof and suitable for ball-proof ceilings.
> Product data pinta ACOUSTIC PANEL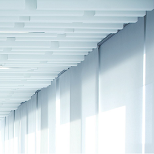 pinta ABSORBER LINEAR POLAR - ÖKO TEX Standard 100
the environmentally friendly ceiling absorber for modern office and
Administration building is allergy friendly and ensures a pleasant
Indoor climate. Due to the vertical installation, it is also suitable for concrete core activated
Blankets ideally suited.
> Product data pinta ABSORBER LINEAR POLAR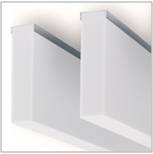 pinta ABSORBER LINEAR
is for concrete core activated ceilings in modern office and
Administration buildings are particularly suitable and ensure a pleasant environment
Indoor climate. The radiation of the ceiling surfaces is less influenced than
from a ceiling sail.
> Product data pinta ABSORBER LINEAR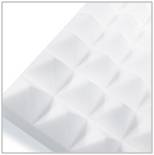 pinta PYRAMID

is the classic of Room acoustics for the medium to high frequency range.
It is also available in fire class A2 (material willtec FM) or as a special version
available in PU foam.
> Product data pinta PYRAMID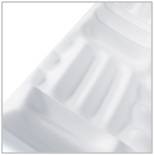 pinta WAFFLE
is thanks to its profiling a excellent absorber for the middle and
high Frequency range. Other advantages include the environmentally friendly material,
massive damping properties, variable panel formats and the lightness of the element.
The absorber is also possible as a special version made of PU foam.
> Product data pinta WAFFEL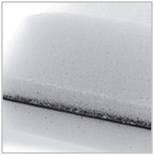 pinta WAFFEL DÄMM
made possible by the Laminated heavy layer provides soundproofing and at the same time
aSoundproofing. Especially in low frequency range as in Pumping stations and
Compressor rooms well suited. The absorber is also available as a special version
PU foam possible.
> Product data pinta WAFFEL DÄMM