The beaches in Dadar are closed
Is it worth going to Goa in the off-season?
We would say: Yes!However, one should travel with the appropriate expectations. Because Goa in the rainy season is very different from the main travel season from November to March. And depending on what you expect from the trip to Goa, it can either be totally exciting or rather disappointing. Here is a small list of the disadvantages and advantages of traveling to Goa in June, July, August and September.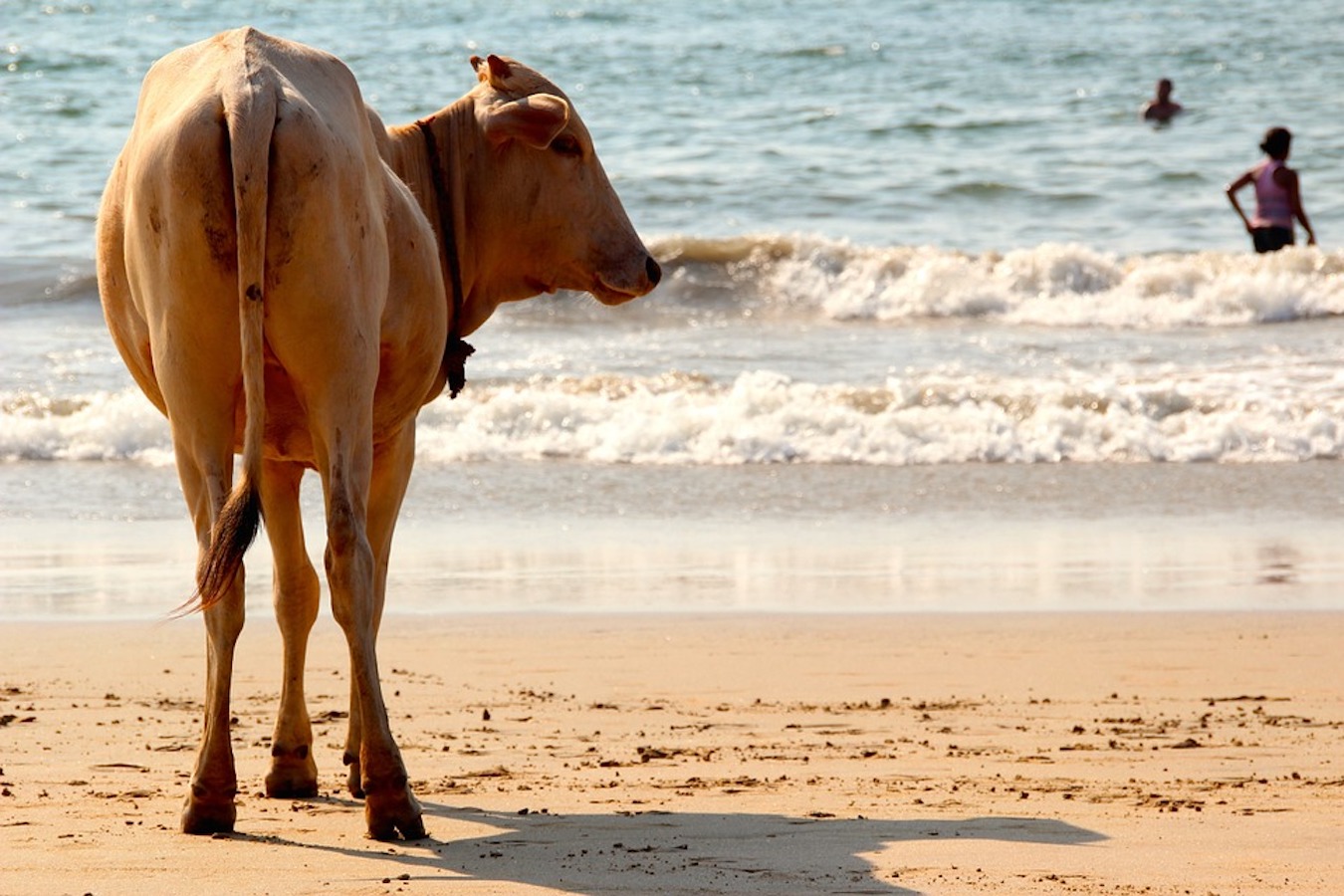 Goa, the place where even the cows cannot resist the beach 🙂
Disadvantage:
The weather is not really ideal: lots of rain, gray skies, strong winds and high humidity
Many beach resorts and shacks (bars & restaurants on the beach) are closed
There is less going on (less events, nightlife, parties)
The sea is more restless and not suitable for swimming at this time
No water sports are offered
Advantages:
The landscape is breathtakingly beautiful: endless green, rice fields ready for harvest and strongly flowing rivers, streams and waterfalls
If you're on the right beaches, there are still plenty of things to do
There are far fewer tourists on the way
Great deals and discounts in hotels, especially in the luxury and boutique hotels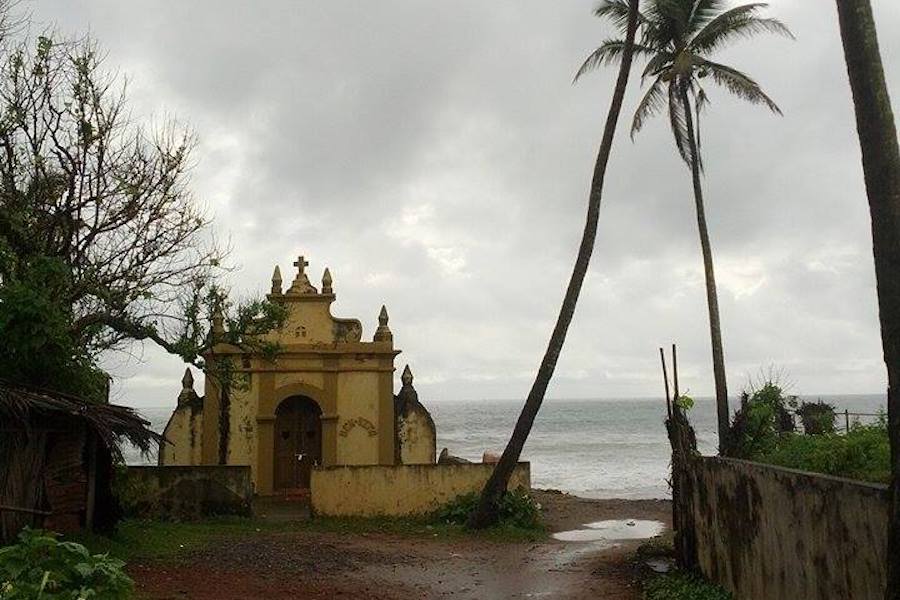 Goa in the rainy season becomes damp and gray, but it can also have advantages
Which months are considered low season in Goa?
The months of May to September are considered the low season in India. In our experience, May is unbearably hot. However, the travel weather changes when the Goa monsoons begin in early or mid-June. Then it gets cooler again and the landscape gets greener and greener. But it also rains a lot. The rainy season ends in September. However, then the heat comes back. The season slowly starts again in October: beach resorts are rebuilding their bamboo huts and beach bars are back in business. During this time, however, you should also expect some construction noise, as there is a lot of construction going on.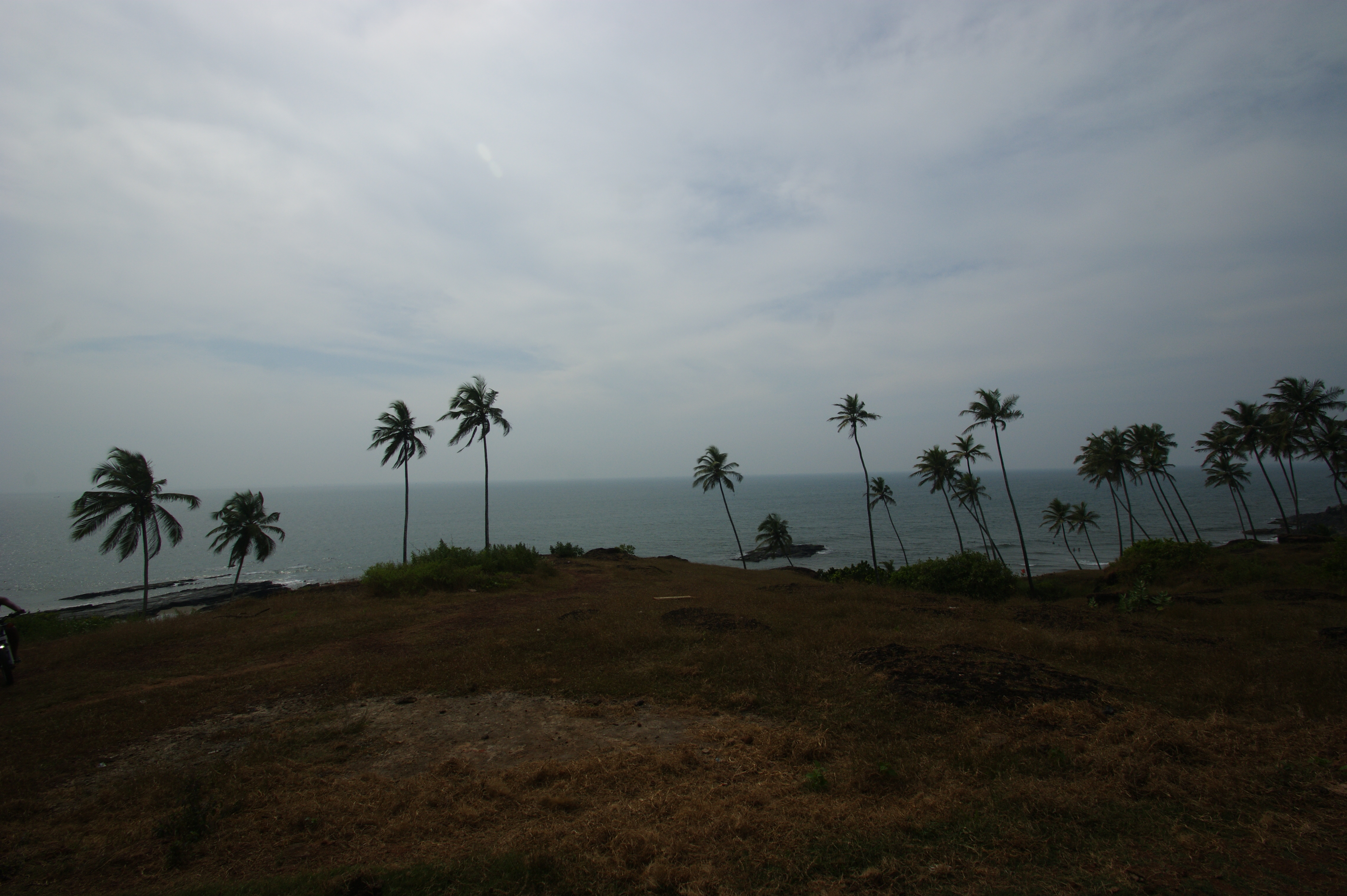 Goa's beaches can get stormy in the monsoon season!
What is the weather like in Goa during the rainy season?
Basically, you cannot predict exactly how much or when it will rain during the day during the monsoons, as each rainy season is different. It's not like in Southeast Asia where it only rains once a day at the same time. You can definitely expect that it can get a little wet every day in tropical Goa during the rainy season and the humidity will be very high. But it can also happen that on some days it doesn't rain at all.
Also, the ocean is unpredictable as the currents are strong and the waves are high. It is not safe to swim in the sea, especially for children or inexperienced swimmers. The beaches are also cleaned less often and you will look in vain for sun beds and open beach bars.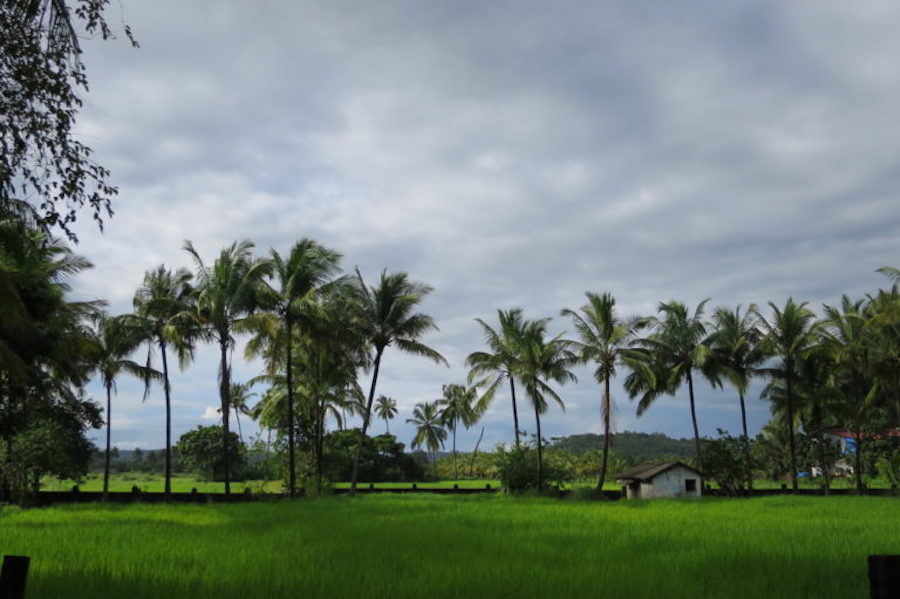 It doesn't rain all the time in Goa during the rainy season, but often enough!
Which beaches / places in Goa are worth seeing in the low season?
Although Goa is known for having the most beautiful beaches in India, the rainy season simply lacks charm. We generally recommend choosing a location in North Goa. That's because it's generally busier in the north. Furthermore, the beaches in the north are not so badly affected by the rain and therefore more resorts, restaurants and bars on the beach or near the beach remain open.
Baga-Calangute is suitable if you want to be within walking distance of restaurants / snack bars that are open during this time. The place is open in principle in every season. Some beach stalls and shopping opportunities will also be open despite the low season.
If you prefer more tranquility, Anjuna and Vagator are ideal travel destinations. Nevertheless, you have to expect that many restaurants and shops will be closed here as well. On the other hand, it is really nice and relaxing there.
Panjim is the capital of Goa and has more of the vibe of a small town, i.e. you will find more locals, shops and authentic restaurants here. Again, there are fewer restrictions and great boutique hotels in colonial Portuguese buildings.
Our travel tip: Avoid the absolute north of Goa like Arambol, Mandrem and Ashvem as it will be deserted there.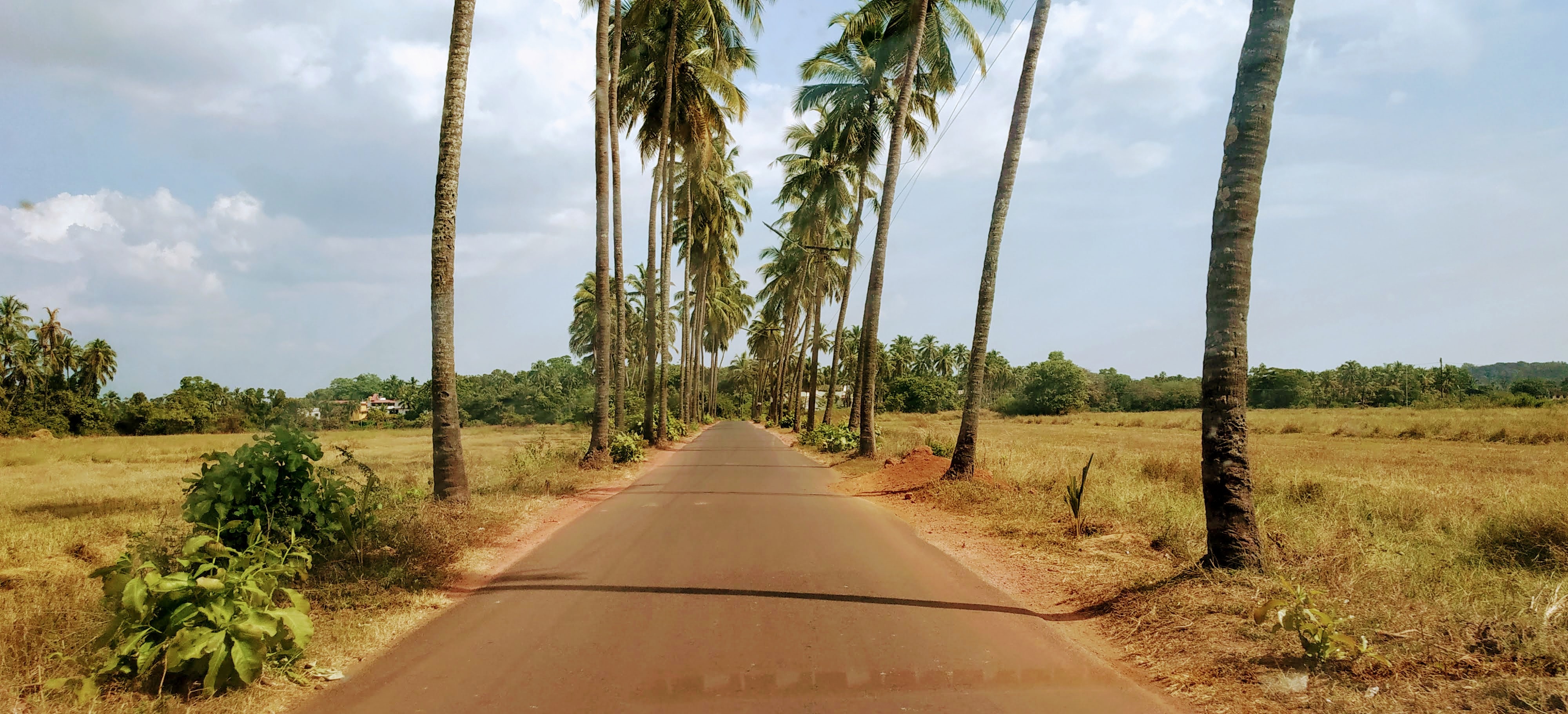 A country road in Anjuna, Goa.
What about the beaches in south Goa?
We love the beaches in South Goa. Palolem, Patnem and Agonda are very pretty, peaceful beaches. However, these beaches will be almost completely deserted by the end of May. Instead, we recommend choosing a beautiful resort in South Goa or an accommodation in North Goa as a travel destination and making day trips to the south from there.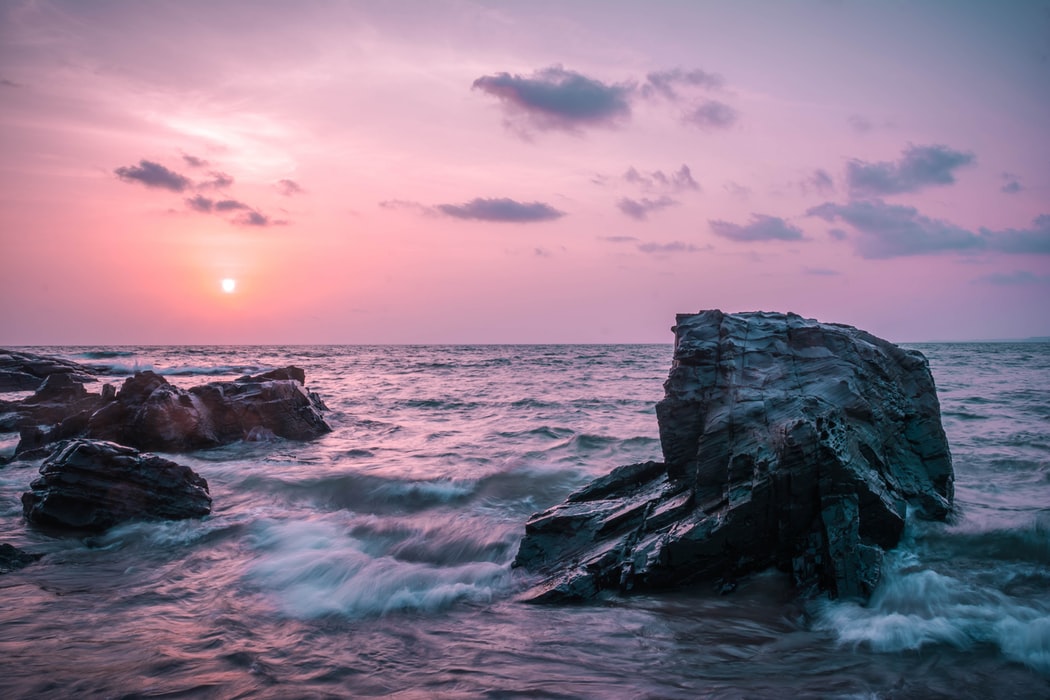 Goa's beaches are a dream in all seasons!
What is the nightlife like in Goa at this time?
The nightlife in Goa is very limited at this time. But if you're lucky and get the right information on site, you can find some events and party opportunities. Some beach stalls in Anjuna occasionally have a party in the off-season, in Baga almost all bars are still open. The Night Markets are also completely closed.
The exciting thing, however, is that there are fewer tourists and more locals 'on site. So when you find the parties, they are more authentic and you meet super interesting people.
Our travel tip: If you're really into parties and social activities, stay in one of the many hostels. They also plan events among themselves, so that even with a few guests, big party packs come together in the evening.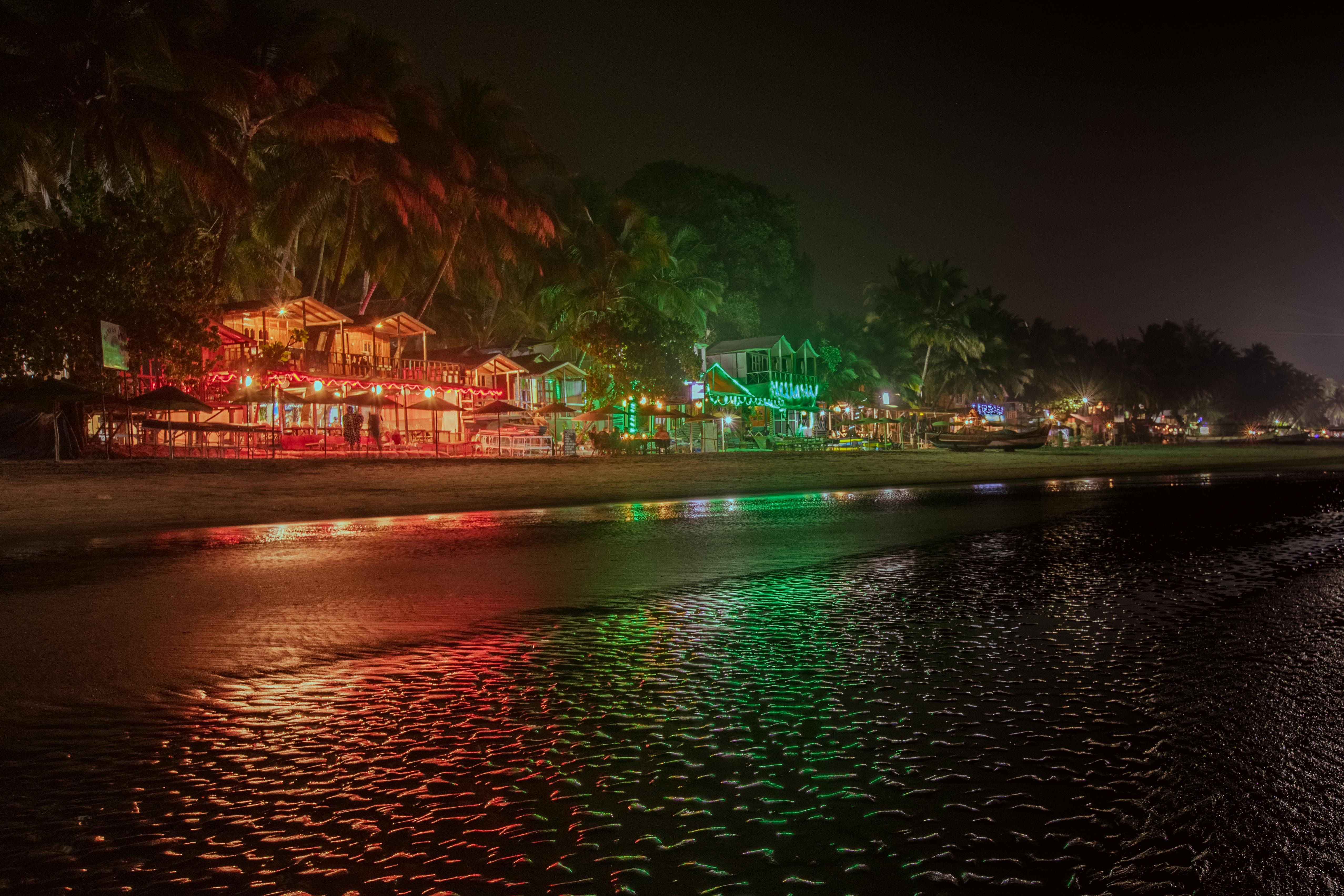 A night out in Goa. Credit: Maciej Kraus
What can I do in Goa during the rainy season if I should avoid the beach?
Goa has a beautiful hinterland and an interesting landscape that blooms during the rainy season. You can go hiking or visit waterfalls. Goa has one of the highest waterfalls in India: the Dudhsagar waterfall, which is 130m high and is located directly on the border between Goa and Karnataka in the south of Goa. Nearby you can also visit the Dudhsagar Spicefarm, where you can learn a lot about spices and Ayurvedic plants. Other equally beautiful waterfalls are Bamanbudo, Hivre and Arvalem Waterfalls.
You can even go rafting in Goa during the rainy season. On the Mhadei River in the east of the state, you can experience the moderate waves, the jungle environment and the monsoon rain in an adventurous way.
Old Goa and Panjim offer beautiful historic buildings from the times of Portuguese colonial rule. Panjim is a small, dreamy place with many cafes and small shops where you can linger.
And then Goa also offers many 4-5 star hotels and accommodations with pools and spas that remain open in the rainy season and thus offer the opportunity to relax and unwind despite bad weather.
Important:Since not many restaurants, bars or cafes will be open, not everything is always within walking distance. There are no rickshaws in Goa, i.e. the only way to get from your accommodation to open restaurants is by rented scooter or taxi. A scooter costs between EUR 250 and 350 per day, a taxi with a driver from Rs 4500.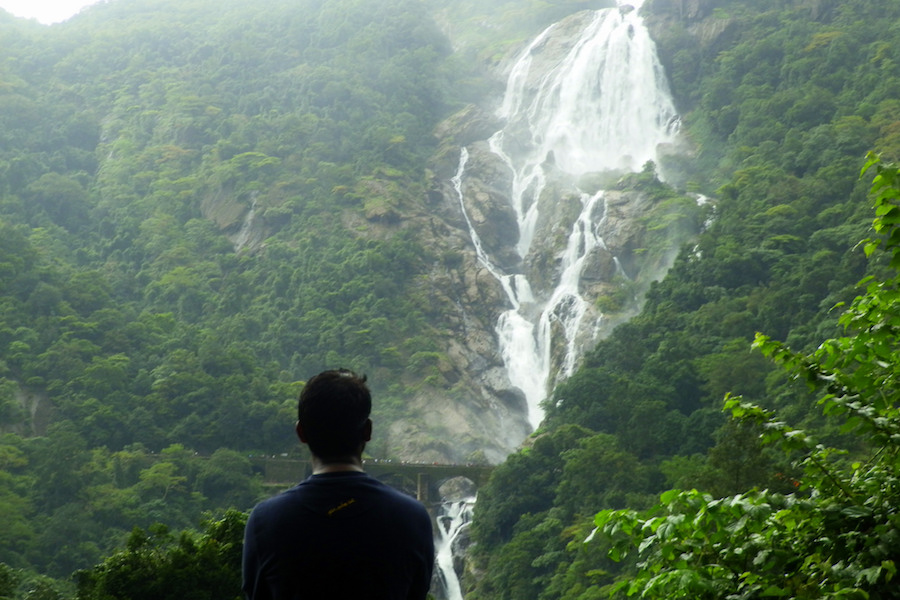 The Dudhsagar waterfall is the fifth highest in India.
Which beautiful hotels would you recommend, especially in the off-season?
In Goa there are countless 5-star hotels and just as many beautiful, unusual boutique hotels, but also simple accommodations for backpackers. Here is a small selection of accommodations that are open in Goa during the rainy season.
For backpackers who want to socialize a little: Jungle Hostel, Vagator
For Flashpackers with a bit of ambition who are also looking for social accommodation: Woke Hostel, Arpora
For those who are looking for absolute peace and quiet and want to save money in the process:Secret Garden Resort (Monsoon Property), Palolem
For nature lovers who don't necessarily have to be by the sea: Olaulim Backyards, Olaulim inland
For discerning guests who prefer boutique standard and a pool: 1265 Crescent, Candolim
For boutique standard near many open bars, clubs and restaurants (with German owners!):Fiesta Resort and Restaurant, Baga
For absolute luxury in an award-winning heritage hotel: Siolim House, Siolim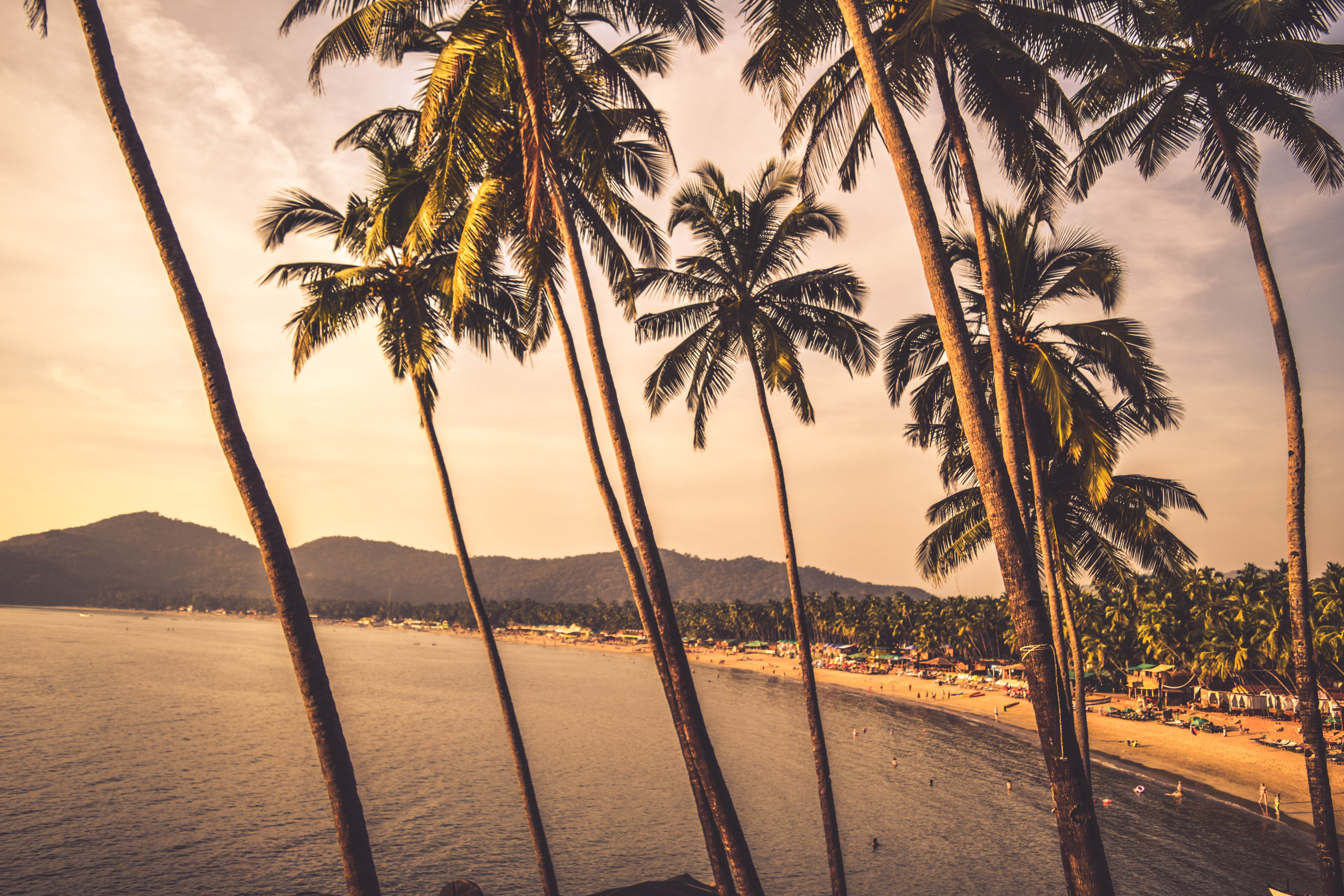 Make real hotel bargains in Goa during the rainy season!
What other travel destinations are there in India during the rainy season?
We admit it, Goa in the rainy season doesn't sound ideal. Especially when you come for a beach vacation and sunshine. But tropical freshness and lush green really have its advantages and can make for an exciting journey. In all of South India it rains a lot and the humidity will be very high. But really everywhere you look everything is blooming and bathed in one of the most intense greens that you will ever see. On this route from Mumbai to Kerala you will experience this season in all its facets: rocky landscapes with rice fields, mountain landscapes with rainforests and tea plantations wherever you look. Here we have summarized more information about South India in September.
Rajasthan in the rainy season can also be exciting. Although it rains here from mid / late June to around September, it will be much less here from August onwards. Here too, nature, which is otherwise dipped in shades of brown and gold, blossoms in lush green. As in Goa, many boutique and heritage hotels are much cheaper than in high season and the sights are less crowded. Here we have summarized 6 exciting routes through Delhi, Agra and Rajasthan.
If you want to escape the rain completely, you can escape to Ladakh in the high elevations of the Himalayas. This is the only region in India where it doesn't rain at all in summer. On the contrary, June to August is the best time to travel to this exciting mountain landscape above the tree line. You can find an example trip to Ladakh here, which we would be happy to customize for you. Note, however, that a trip to Ladakh rarely fits into a backpacker's budget.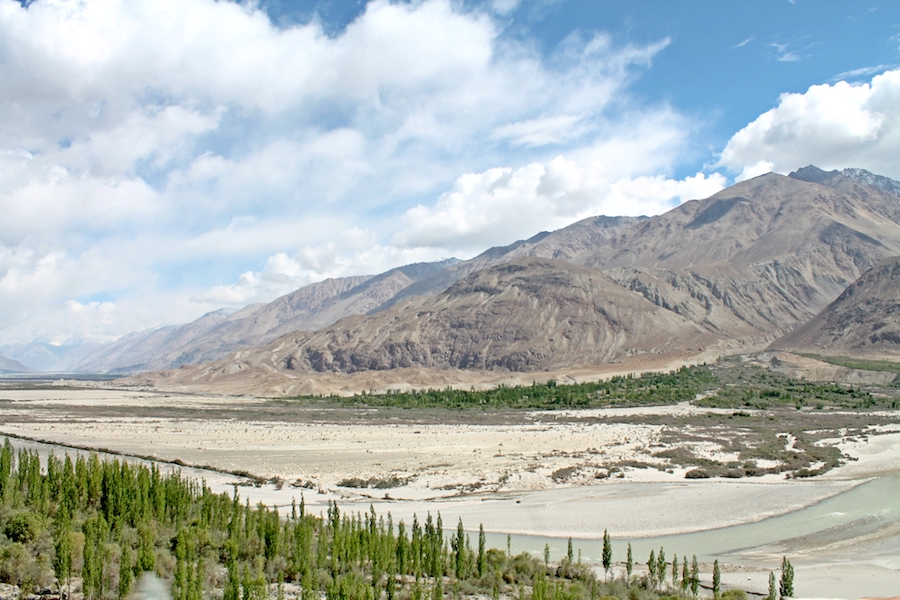 In the mountainous region of Ladakh it doesn't rain at all in summer - perfect for a trip off the beaten track in the rainy season!
I hope you now have an idea what it is like to travel to Goa during the rainy season.For more details, see our article on India's weather in June, July, August and September.
If you are interested in a trip to India during the rainy season, whether Goa or not, we will be happy to help you plan and implement the trip and advise you on where it is best at this time of the year. Plan your trip with us now!