How great was the singer Sam Cooke
On the 50th anniversary of Otis Redding's death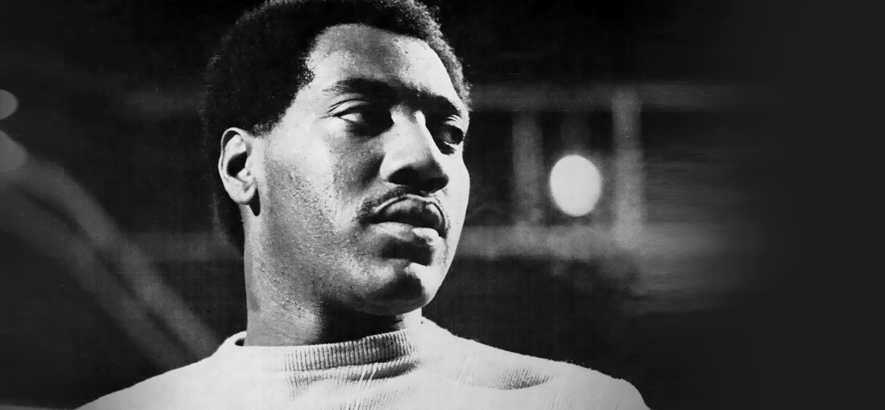 From farmer boy to soul legend: Otis Ray Redding Jr.
Farm boy Otis Redding probably never imagined in his wildest dreams that he would one day own an airplane. And yet the 26-year-old singer and songwriter got into his own Beechcraft H18 on December 10, 1967 - and fell from the sky. The day on which soul lost one of its greatest talents is now 50 years old.
Otis Ray Redding Jr. was born on September 9, 1941 in the 4,500-soul town of Dawson, Georgia. Inspired by the flamboyant Rock 'n' Roll Little Richards and the stirring soul of Sam Cooke, he began his singing career at the tender age of 15. After numerous appearances with various gospel choirs, he took part in the state-renowned talent show "The Teenage Party" in 1958 - and won it 15 times in a row. One of his victories saw the soul guitarist Johnny Jenkins in the audience, who then accepted him into his band. In this combo, Redding's unpolished, highly emotional voice was able to shine in full force for the first time - and gain national attention.
After some recordings for the short-lived Confederate label (including the song "Shout Bamalama", on which the recently deceased "White Knight Of Soul" Wayne Cochran played bass) Redding got to know the label in 1962, with whom he would work until his death : Stax Records from Memphis, Tennessee. Here his self-confident debut "Pain Of My Heart" appeared, the early classic "Otis Blue: Otis Redding Sings Soul" and one of his most famous singles: "Try A Little Tenderness", a wistful piece of soul music written by Stanley Kubrick through John Hughes to Kanye West and Jay-Z could or can claim all sorts of prominent admirers for themselves.
In 1967 he recorded another trailblazing song: "(Sittin' On) The Dock Of The Bay, "the song in which Redding re-discovered slowness. The raw energy of "Try A Little Tenderness" had given way to something else, a contemplative calm. The instrumental was more reminiscent of Paul McCartney's baroque pop than James Brown, more of Brian Wilson than Sam Cooke. It was working class song and art music alike, possibly Otis Redding's greatest achievement. At the time he was only 26 years old, and unfortunately you can only imagine what great music "(Sittin' On) The Dock Of The Bay "could have followed. Because Otis Redding climbed into his Beechcraft H18 three days after recording his masterpiece, and never came back alive.
You might also be interested in: