Fair trade: Buying with a clear conscience
The range of fair food with raw materials from southern countries has expanded enormously in recent years. In addition to coffee - still the best-selling fair food - consumers will find good quality tea, chocolate, gummy bears, biscuits, bananas, spices, orange juice, cola, dried fruits and wine. Food makes up 75 percent of fair trade. The rest of the area includes, for example, textiles, flowers and soccer balls. There are now also fair products from the north.
Fairly traded goods are not only offered in global and organic stores; supermarkets, discounters and restaurateurs also have them in their range.
What does fair trade mean and how do consumers recognize fair trade food? We give you an overview of the principles of fair trade, of product seals and labels from importers, organizations and private labels of the trade.
What does fair trade mean?
Many important agricultural raw materials such as coffee, cocoa, orange juice, bananas and cotton come from southern countries. Low and strongly fluctuating world market prices as well as extremely low wages - and that for up to 60 hours a week - are often not enough to cover the living costs of smallholder families and workers. Poverty, child labor and forced labor are the social consequences. This is where fair trade comes in. His goal is fairer trade structures so that disadvantaged smallholders and workers on the plantations can sustainably secure their livelihoods on their own.
Fair is not a legally protected term
Unlike organic, the terms "fair" or "fair trade" are not legally protected and there is no uniform seal for fair products. But the international umbrella organization of fair trade (Fairtrade International, World Fair Trade Organization (WFTO) and European Fair Trade Association (EFTA) have developed a definition and common fair trade principles that provide the international and substantive framework for fair trade The standards of Fairtrade International, the standards of the fair trade organizations and other certifiers in fair trade are based on this.
Fair trade principles
While each organization has developed complementary standards, they are all based on the following principles:
Fair (minimum) prices for raw materials that cover production costs and ensure a living income. Plantation workers receive adequate pay and better health protection
Bonus: It is paid additionally and is invested in social, ecological or economic projects, for example for health and retirement provision, for education or ecological projects.
Pre-financing and training: On request, producers can receive pre-financing, for example to buy seeds, and receive training on better quality and yields.
Trade Relations:Long-term, transparent trade relationships based on partnership between the producer cooperatives and the industrialized countries / importers allow better planning and increase profitability. The - often exploitative - middlemen are thus eliminated.
Working conditions: National and international occupational safety standards are complied with, for example:
o Prohibition of illegal child and forced labor
o Payment of collectively agreed wages
o Adequate health and environmental protection
o Free access to / from trade unions
o Equal rights for women
Environment: Environmentally friendly and ecological cultivation is sought and an additional organic surcharge is paid for organic products. Genetically modified seeds and dangerous pesticides are prohibited.
Education and campaign work for fairer world trade
Control: Reviews ensure that the principles are being followed.
Two ways in fair trade
Two ways of implementation have developed in fair trade:
- the product certification and
- the so-called integrated supply chain.
In the Product certification conventional companies can import, process or distribute fair trade products. Fair products only make up part of their overall range. You import raw materials or manufacture individual products according to fair trade standards and label these products with the appropriate seal, e.g. the Fairtrade or Naturland Fair seal. The providers of these products conclude a license agreement with the respective seal organization.
In the integrated supply chain Companies align all their actions according to the principles of fair trade. Import organizations such as Gepa or El Puente are part of the integrated supply chains because they only act fairly as a whole company.
How much does the producer actually get?
Fairtrade International has set a minimum price for many raw materials. If the world market price is below the fair minimum price, the smallholders are paid the fair minimum price; if it is above the fair minimum price, they receive the respective world market price. In addition, a premium is always paid, regardless of the world market or minimum price or where and at what price a product is ultimately sold to consumers.
Not all actors have set a minimum price in their standards, but their pricing is based on the minimum prices of Fairtrade International. There is no minimum price for sugar and some teas and spices. Here the prices are set so that the production costs are covered under sustainable cultivation. But even the minimum prices are not always a livelihood for the producers. Price increases have to take place here. Fair Trade has recognized this and is working on it.
For many producers, however, other services that fair trade offers are also important: they often have access to export markets for the first time, can rely on long-term trade relationships and, if necessary, have their harvest pre-financed.
The effect of fair trade on rural development also depends heavily on the proportion of the harvest that flows into the fair trade system and how well the producers and management are trained and organized.
Are fair products just a little fair?
Although there are uniform and recognized principles of fair trade, every fair trade organization and every product seal of the fair trade certifiers has its own criteria. The main differences are in the standards for processed foods with several ingredients, the so-called mixed products. Monoproducts that only consist of one ingredient, such as coffee, tea, cocoa or rice, must contain 100 percent fair ingredients. There are hardly any or only slight differences between the various actors here
Mixed products in fair trade
Mixed products such as pastries, ice cream or chocolate enlarge the fair product range and can thus increase sales of fair raw materials, which in turn is good for the producers. Smallholders cannot always sell their entire certified fair harvest to fair trade because the demand is smaller than the supply.
In the case of mixed products, the actors involved in fair trade have different requirements with regard to the minimum proportion of fair ingredients:
Fairtrade International:
"Everything that works must be fairly traded" here, i.e. all ingredients that are available in a Fairtrade-certified manner must also be used for the product.
However, the Fairtrade share in the end product must be at least 20 percent.
Fair trade houses indicate a minimum content of 50 percent for their mixed products (with a few exceptions)
The proportion of fair ingredients must be marked on the packaging.
Market checks by several consumer advice centers have shown that the fair share in products varies widely and fluctuates between 20 percent and 100 percent.
Is it fair if it says fair? The amount equalization
Since 2011 there has been a so-called mass balance for the product groups cocoa, tea, sugar and orange juice. This means that conventional and fair trade raw materials can be mixed. The consumer does not find out whether or what percentage of fair cocoa is contained in chocolate. So it may be that the Fairtrade chocolate contains conventional cocoa, while a chocolate without a Fairtrade seal contains the fair cocoa.
Fairtrade International justifies the volume balancing with the fact that it is not possible for the four product groups to consistently separate conventional and fair goods in the entire process of further processing. Only as much chocolate with the Fairtrade seal may be sold as the corresponding amount of Fairtrade cocoa has been purchased. This is ensured by verifiable documentation and controls.
The amount equalization must be marked on the packaging. For example, in the list of ingredients for a chocolate with the Fairtrade seal, the cocoa is marked "with quantity compensation".
The consumer advice centers are critical of the volume compensation and see it only as a short-term interim solution. If it says "Fair", it must also be "Fair"!
Fairtrade programs for cocoa, sugar and cotton
In order to increase the sales volumes of Fairtrade cocoa and sugar, the Fairtrade program for cocoa, sugar and cotton has been in place since the beginning of 2014. These programs are all about the respective raw materials - so the cocoa program only deals with the raw material cocoa.
The companies undertake to purchase a certain amount of Fairtrade cocoa. The cocoa program seal is used to identify the products made from it. The declaration with the seal is voluntary; the manufacturers can decide whether they label the products themselves or only refer to the seal on their information pages. However, there are conventional products on the market that contain fair trade cocoa and carry the cocoa program seal. Cocoa is the only Fairtrade ingredient here; all other ingredients are of conventional origin.
Large food companies such as Mars and Ferrero participate in the cocoa program. In this way, sales of fair cocoa in Germany can be increased significantly. This benefits the small producers, who so far have often only been able to sell part of their certified Fairtrade cocoa through fair trade.This is important because in addition to the minimum price (or the higher world market price), they also receive income from the Fairtrade premium.
The amount of Fairtrade in these products does not have to be labeled. This means that there are now Fairtrade products on the market that can contain significantly less than 20 percent Fairtrade raw materials. It is therefore desirable to have the Fairtrade share labeled.
Company's own fair trade label
Companies mark fair product lines with their own fair trade labels to draw attention to these products and to indicate their commitment to sustainability. It is not always clear which fair trade standards are met. Company labels are also used in parallel with labels of the same meaning. This is a co-labeling. Company labels include FAIRGLOBE, ONE WORLD or Hand in Hand.
Sustainability seal
In addition to the fair trade seals, there are also so-called sustainability seals. The main focus is on economic and ecological improvements in cultivation, processing and trading of food. However, they are not fair trade standards or systems. These seals include, for example, Rainforest Alliance or UTZ.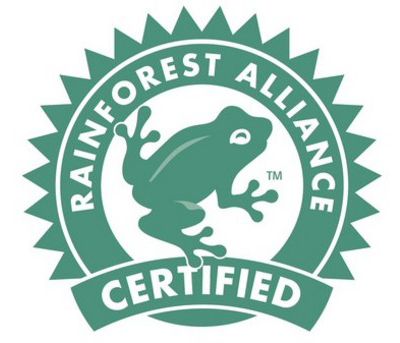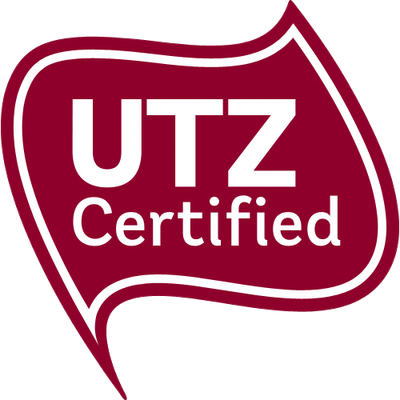 Fair trade needs clarity
A legal definition of "fair" is required for comprehensible fair trade criteria. What is missing are uniform rules that define what exactly is meant by "social", "fair" and "environmentally friendly". Then serious and dubious providers could be clearly differentiated and recognized when shopping.
Control in fair trade
Fair trade has different control systems.
Products with the Fairtrade seal meet international Fairtrade standards. The certification organization FLOCERT regularly checks producers, traders and manufacturers in the south and north whether the Fairtrade standards are being adhered to. WFTO members must comply with the WFTO principles in all of their business activities. The WFTO logo can be used both in corporate communication and as a product logo. Compliance with the principles is checked in a multi-level guarantee system. First of all, the member must demonstrate compliance with the WFTO principles by means of a report, which is then checked by external experts.
Naturland Fair certification is only possible for Naturland member farms that practice organic farming. The Naturland Fair seal can also be used for products from the north, for example for fair milk from Germany. Independent control bodies jointly check the organic and fair criteria.
Fair products from the north
For some years now there have also been fair products from the north. Although the focus of fair trade is on cooperation with trading partners from southern countries, various fair trade organizations have added "northern products" to their range. This means that products from the north are also produced according to the principles of fair trade, e.g. milk according to the Naturland fair principles.
The milk price in Germany is at a low level and is below production costs. For smaller companies this is a threat to their very existence. The Berchtesgadener Land dairy cooperative is Naturland Fair certified and pays its members a higher milk price that covers production costs and supports the farmers in their ecological work. The fair trade company Gepa purchases Naturland fair milk for its chocolates. This is how a high proportion of fair ingredients is achieved.